FILIPINO DOMESTIC HELPERS
Main Office:
DANS ORCHARD TEL: (65) 68873944 Email: orchard@dansservices.com
304 Orchard Road Lucky Plaza #04-63 Singapore 238863
Branch Offices:
DANS JURONG TEL: (65) 65665980 Email: jurong@dansservices.com
134 # 02-309E Jurong East St. 13 Singapore 600134
DANS EAST COAST TEL: (65) 68422140 Email: eastcoast@dansservices.com
50 East Coast Road Roxy Square 1 #01-24 Singapore 428769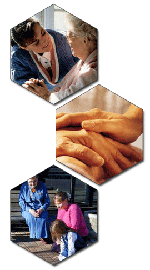 DANS SERVICES is a Filipino owned and operated FILIPINO EMPLOYMENT AGENCY, incorporated in Singapore since 2004. We specialized in recruitment and deployment of FILIPINO Maids for Singapore employment.
Click Below for other search category:
OTHER CATEGORY:
Care Givers - Filipino Trained caregivers / Nurses and Midwifery Graduate to work as Care givers in Singapore Nursing Homes.
Health Care Workers - Filipino Nurses and Midwifery Graduates and Other Health care related courses to work in Hospitals in Singapore
Skilled Worker - Filipino specialized Skills to Work in Singapore Company fo their specialize skills under S-Pass or Employment Pass work Visa.
Filipino Professionals - Filipino Engineers / Architects / Accountants / Artist / Commerce Graduates ..... to work in Singapore Company under S-pass or Employment Pass Visa Category.
FOR OTHER DESTINATIONS / COUNTRY - We basically take care of recruitment / selection / Qualification Check and processing and documentations from the country of origin ( Philippines or Singapore ) for the required working visa application to the country of destinations.