ADVISORY
In line with recent government directive our company is extended to work from home till the circuit breaker is lifted up. The safety & well being of everyone is important. Nevertheless we are committed to continue our services that allows us to do online with less physical contact.
The following services are available:
1. Filipino Transfer maids - where you can interview via WhatsApp or Skype.
2. Work Permit Processing
3. WP Renewal
4. Counselling - Only for our existing client (Free of Charges)
You can contact our offices line and respective staff contact number.
Rest assured that we are here to continue give you the best we can.
Let us continue to keep ourselves safe and protected. Together we can do this.
We sincerely thank you for all your support & understanding.
God bless us all , keep safe everyone.
FILIPINO DOMESTIC HELPERS
Main Office:
DANS ORCHARD TEL: (65) 68873944 Email: orchard@dansservices.com
304 Orchard Road Lucky Plaza #04-63 Singapore 238863
Branch Offices:
DANS JURONG TEL: (65) 65665980 Email: jurong@dansservices.com
134 # 02-309E Jurong East St. 13 Singapore 600134
DANS EAST COAST TEL: (65) 68422140 Email: eastcoast@dansservices.com
50 East Coast Road Roxy Square 1 #01-24 Singapore 428769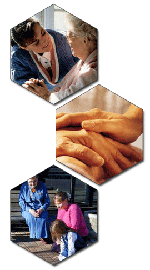 DANS SERVICES is a Filipino owned and operated FILIPINO EMPLOYMENT AGENCY, incorporated in Singapore since 2004. We specialized in recruitment and deployment of FILIPINO Maids for Singapore employment.
Click Below for other search category:
OTHER CATEGORY:
Care Givers - Filipino Trained caregivers / Nurses and Midwifery Graduate to work as Care givers in Singapore Nursing Homes.
Health Care Workers - Filipino Nurses and Midwifery Graduates and Other Health care related courses to work in Hospitals in Singapore
Skilled Worker - Filipino specialized Skills to Work in Singapore Company fo their specialize skills under S-Pass or Employment Pass work Visa.
Filipino Professionals - Filipino Engineers / Architects / Accountants / Artist / Commerce Graduates ..... to work in Singapore Company under S-pass or Employment Pass Visa Category.
FOR OTHER DESTINATIONS / COUNTRY - We basically take care of recruitment / selection / Qualification Check and processing and documentations from the country of origin ( Philippines or Singapore ) for the required working visa application to the country of destinations.