FILIPINO DOMESTIC HELPERS
Main Office:
DANS ORCHARD TEL: (65) 68873944 Email: orchard@dansservices.com
304 Orchard Road Lucky Plaza #04-63 Singapore 238863
Branch Offices:
DANS JURONG TEL: (65) 65665980 Email: jurong@dansservices.com
134 # 02-309E Jurong East St. 13 Singapore 600134
DANS EAST COAST TEL: (65) 68422140 Email: eastcoast@dansservices.com
50 East Coast Road Roxy Square 1 #01-24 Singapore 428769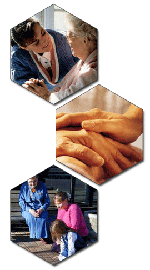 DANS SERVICES is a Filipino owned and operated FILIPINO EMPLOYMENT AGENCY, incorporated in Singapore. We specialized in recruitment and deployment of Maids , Care Giver , Health Care Professional , Skilled Worker and Professional for Singapore employment and other country who require services of FILIPINO.
For Singapore: MAIDS SERVICES 1. Deployment of New & Transfer Maids 2. Direct Hiring 3.WP processing / Renewal & Cancellation 4. Passport Renewal / Home leave/OEC. 5. And other other Services of Maids and Employers needs.
FAST DEPLOYMENT FROM PHILIPPINES - Input ( DANS-PHIL ) On quick search for all applicant currently in lodging house.Have undergone Medical / NCII Training Awaiting Employer for deployment.
OTHER FILIPINO CATEGORY - Singapore Work Visa application / processing and deployment for Singapore employment.
For Other destinations: Deployment of Singapore Maids / Nanny , Care Giver , Health Care Professional , Skilled Worker and Professional to other Destinations. We welcome all prospective Employers, Employment Agency for your job offers and will take care of the rest. Feel free to email us for Interview arrangement to all applicants.
MAID RELATED SERVICES FOR SINGAPORE
We directly recruit maids from Philippines and Singapore.
Our applicants are College level/ Graduate/ Professionals/ Nursing aids/ Experienced maids in Philippines, Singapore and others.
We can provide personal & phone interview.
We also have transfer maids to other Singapore employers.
We market direct deployment from Singapore to Hong Kong, Taiwan and Canada and Other Destinations
We guarantee all our maids with free Agency Fee replacement. For Other Destinations, Unlimited replacement options
Flexible payment packages to suit your financial conditions.Packages in cludes Application , deployments , Bond , Insurance, medical and work permit processing .
Related Services:
Home leave / Passport renewal & Other Embassy documentation

Work Permit processing / Renewal / Cancellation and others......

Air Ticketing / Philippine deployment / Philippine medical & training.....

And all other services for your Domestic helpers needs
Click Below for other search category:
OTHER CATEGORY:
Care Givers - Filipino Trained caregivers / Nurses and Midwifery Graduate to work as Care givers in Singapore Nursing Homes.
Health Care Workers - Filipino Nurses and Midwifery Graduates and Other Health care related courses to work in Hospitals in Singapore
Skilled Worker - Filipino specialized Skills to Work in Singapore Company fo their specialize skills under S-Pass or Employment Pass work Visa.
Filipino Professionals - Filipino Engineers / Architects / Accountants / Artist / Commerce Graduates ..... to work in Singapore Company under S-pass or Employment Pass Visa Category.
FOR OTHER DESTINATIONS / COUNTRY - We basically take care of recruitment / selection / Qualification Check and processing and documentations from the country of origin ( Philippines or Singapore ) for the required working visa application to the country of destinations.